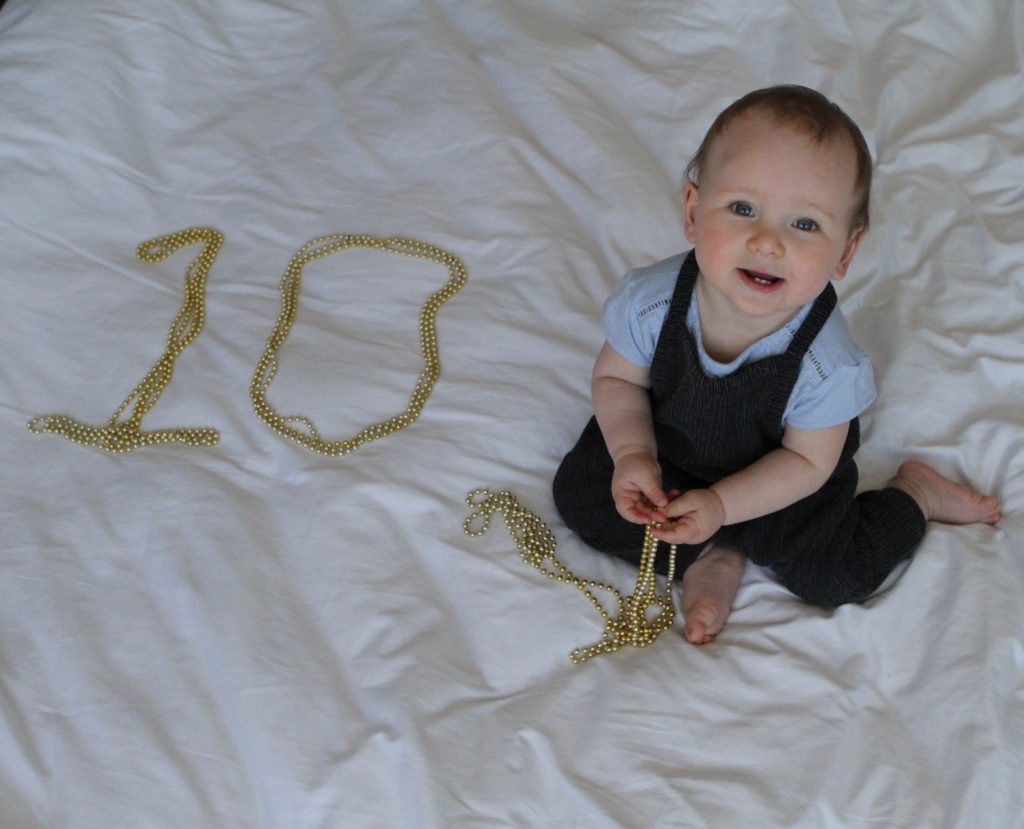 Quick hits? She's crawling, she started a nanny share, she got sick, she loves the bath like a normal kid, and as evidenced by the picture above, she's finally getting some hair we can't figure out how to tame. This is Ali at ten months.
Finally Loves Bath Time
We knew she'd give in eventually. Enjoy this impressively modest video of a splashing baby.
Where'd the Baby Go?
Ali went from backwards slithering to full blown crawling over the course of, like, a day. So now she's officially mobile and we're officially screwed. Thankfully our new house is pretty baby proof to begin with. There are no weird corners to smash a head on and the outlets are tamper resistant (whatever that means). Of course there are still issues. The hardwood floors have proven to be… hard. And we brilliantly designed our beautiful staircase without baby gates in mind. Whoops. Parents of the year over here.
New Friends, New Adventures
We teamed up with some neighbors for a nanny share this past month. I'm not sure if it's because I was a non-urbanite or a non-breeder, but I had never heard of nanny sharing before becoming a mom in San Francisco. For those as ignorant as I was, basically two families share one nanny and it's awesome. It's especially awesome because the other baby in our share is only a couple weeks older than Ali, so they're on similar schedules and hitting similar milestones. Fast friends.
We scored in the nanny department too. In addition to all the regular care stuff, like feeding and changing and playtime and nap time, our nanny takes the babies on excursions all over the city. It's only been a couple weeks, but they've already gone to the local library for story time, to the zoo, to the California Academy of Sciences, and to multiple local playgrounds. These kids get around.
New Germs
Aforementioned crawling + aforementioned adventures all over the city = sick baby. Ali picked up croup on the mean streets (playgrounds) of SF. As of today, she's on the mend, but she was down for the count for a solid few days. Sick babies are the worst, but sick baby cuddles almost make up for it.
Rapid Fire Ali Updates
Loves: Being carried in the Ergo. She squawks and does the hand dance when she sees me velcroing it on.
Favorite Eats: Tangerines!
Tooth Count: 7.5. Four on the top. Three on the bottom, with another little bottom tooth poking its way through as of yesterday.
How She Gets from A to B: Crawling. Rather quickly.
New Skills: Crawling, clapping, kneeling, standing while holding onto things.
My Favorite Thing About This Age: Her curiosity. She can be amused by a door for much longer than you or I can be amused by a door, that's for sure.